Restaurant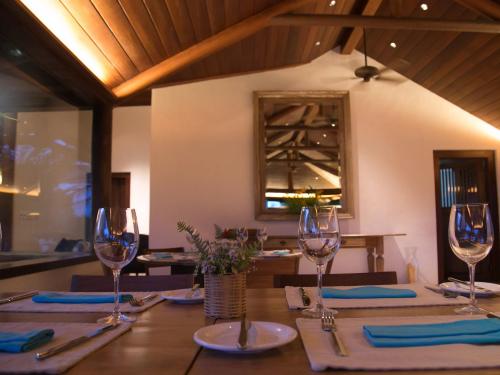 Breakfast can be served at any time of the day, anywhere in the Pousada. A variety of fruits, jams, breads, cakes, juices and the delicious waffle of cheese bread make up the menu. All fresh and made with much affection.
Our restaurant, exclusive for guests, combines high quality cuisine with a stunning view of the Atlantic Forest. Under the command of the Belgian chef Bertrand Materne, it offers a delicious contemporary Brazilian cuisine, with emphasis on seafood and local products.
Our chef also accepts orders for dishes that are not on the menu as long as the ingredients are available. An extremely exclusive and personalized service.